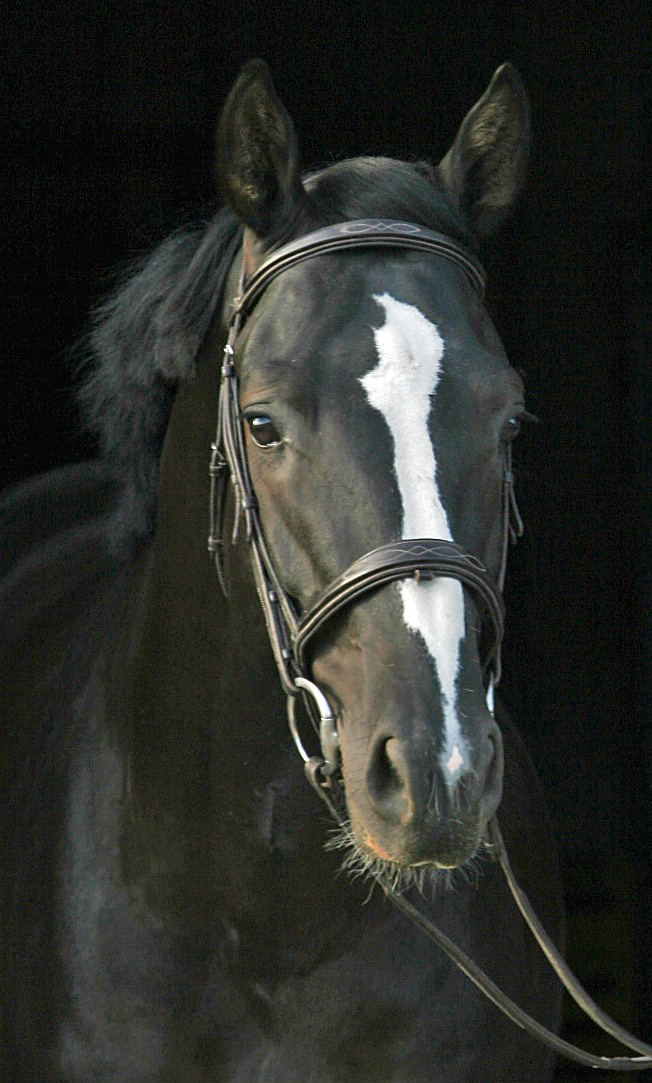 Jethro Tull
2014 KWPN Black 17 HH stallion Licensed GOV, Hann, West, CWB & CSH
I'm Special De Muze x Voltaire x Heartbreaker

This stunning, correct stallion is showing GP talent and producing exceptional offspring!

Breeding Fees:
Download Our Breeding Contract
$1,550 CDN Early Bird Special $1400 + GST Live Foal Guarantee & Shipping Container for 1st Shipment
$250 booking fee included
Fresh cooled shipped semen
Frozen $500 per dose
Tested Negative for WFFS
Jethro Tull is a long legged, gorgeous young stallion who is very modern with a good amount of bone, a medium frame and excellent conformation. He was the top scoring stallion in Canada at both the CWB and CSH licensing's and is now fully approved with both after attending the NA Stallion Sport Test in 2018 where he was named Champion jumper in NA! He was also presented and accepted into the GOV, Hann, AHA and West studbooks with great remarks on his conformation and athletic ability. Jethro has been campaigned in the young horse classes with great success. Both top riders and trainers have commented on his incredible talent for the upper levels of sport.
Jethro was imported early in 2017 and was an absolute hit with the breeders! He was presented to both the CWB and CSH stud books in 2017 and was the highest scoring stallion at both inspections in all of Canada with scores of 8.47 and 9.32 respectively! He was especially noted for his correct conformation, excellent legs, correct movement and incredible jump. He has all the ability to be a top hunter with his daisy cutter trot and slow easy canter but also has the scope and incredible ability for the top level of show jumping. This horse is very exciting and looks to complement a large variety of mares.
Jethro's first foals arrived in spring of 2018 and his first few crops of foals are proving his ability as a sire. They are stamped by him with their laid back temperament, their excellent top-lines and gorgeous movement with textbook technique through the jump chute. His foals have been high sellers in their respected categories at auction with only a handful being offered for sale as most have been retained by their breeders. Usually with a good amount of chrome and 75% dark.
Jethro's Sire I'm Special De Muze is one of the most exciting stallions of his generation out of one of the best mother-lines in Belgium, Mare line #34 the Kerly line, with no less than 3 mares in a row who have jumped 1.60m. With his sire, Olympic competitor Emerald, who is known for throwing big scopey horses who are careful yet extremely brave, you have a superstar in the making!
Jethro is out of a strong mother-line himself, mare line 89. She has some of the most influential stallions of Holland in a direct line - Voltaire x Heartbreaker x Ramiro x Le Mexico, this mother line is responsible for the approved stallions President (Clinton), Ulysses M2S (Ekstein), Ringo G (Concorde) and Taloubet Du Rouet (Baloubet Du Rouet) plus multiple FEI competitors. Jethro brings forward the best traits from Voltaire and Heartbreaker, their good looks combined with exceptional movement and ultra-carefulness.
Book early as his book has been full and closed in previous years.
Videos:


Gallery:
Offspring:
Pedigree: